How to Export Your Project
This tutorial will teach you how to send a zipped copy of your website to someone for offline viewing.
Step 1: Once you have opened your RapidWeaver project, click on File dropdown menu and select "Export Site…"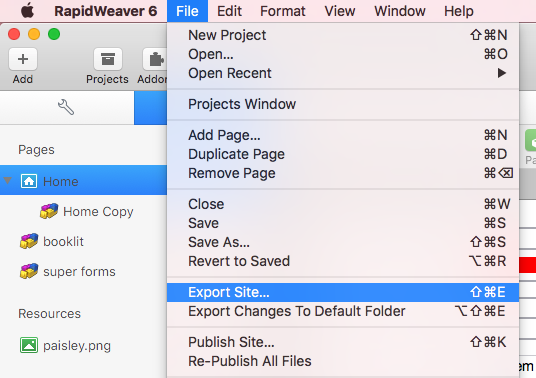 Step 2: In the Export Site menu navigate to the location you want to save your exported website, in this example we will be saving it to the desktop.  Then Click the "New Folder" button in the bottom left corner and give the folder a name.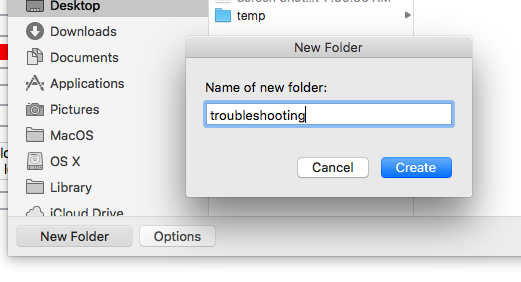 Step 3: After clicking the "Create" button click on the "Export" button.
Step 4: Now locate your newly created exported project where ever you have saved it. Once you find it, right click (or ctrl + click) the folder and select "Compress" from the menu. This will create a compressed copy of your website that you can now add as an attachment to an email.