2 New Stack Releases!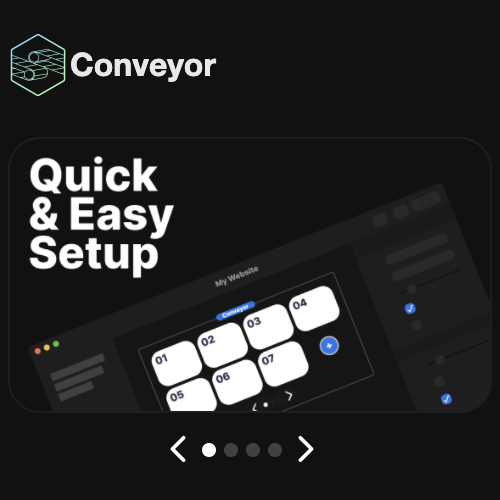 Conveyor
Carousel sliders are some of the most popular and useful content elements used on the web today. They make the best use of space while providing an intuitive user experience. Conveyor was designed to be extremely flexible without the need for a lengthy setup. This carousel will initialize and behave responsively based on the device it is viewed through, all automatically.
Feature Section 2
An all new version of the Feature Section stack has been released! This stack that replaces the original includes a whole lot of improvements and some cool new features.