Basic Use
Step1: Take the Hang Glider Main and place it into the site.
Step 2: Now take any of the Hang Glider Stacks and place them into Hang Glider Main.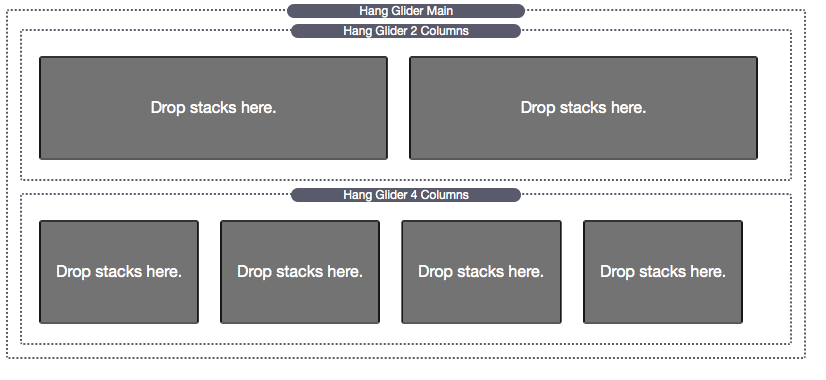 Changelog
v1.1.0 (March 7, 2013)
HangGlider  jQuery On and Off option
Chocolat Lightbox
Lightbox On and Off option
Custom lightbox overlay color
Light and dark theme arrows for the lightbox
Need to update your product? Use the Order Lookup Form to download the latest version.