Create stunning, uniquely-shaped content effortlessly with Vivid Tiles. Tailor your website's appearance with customizable top and bottom edges, and arrange these elements seamlessly in rows.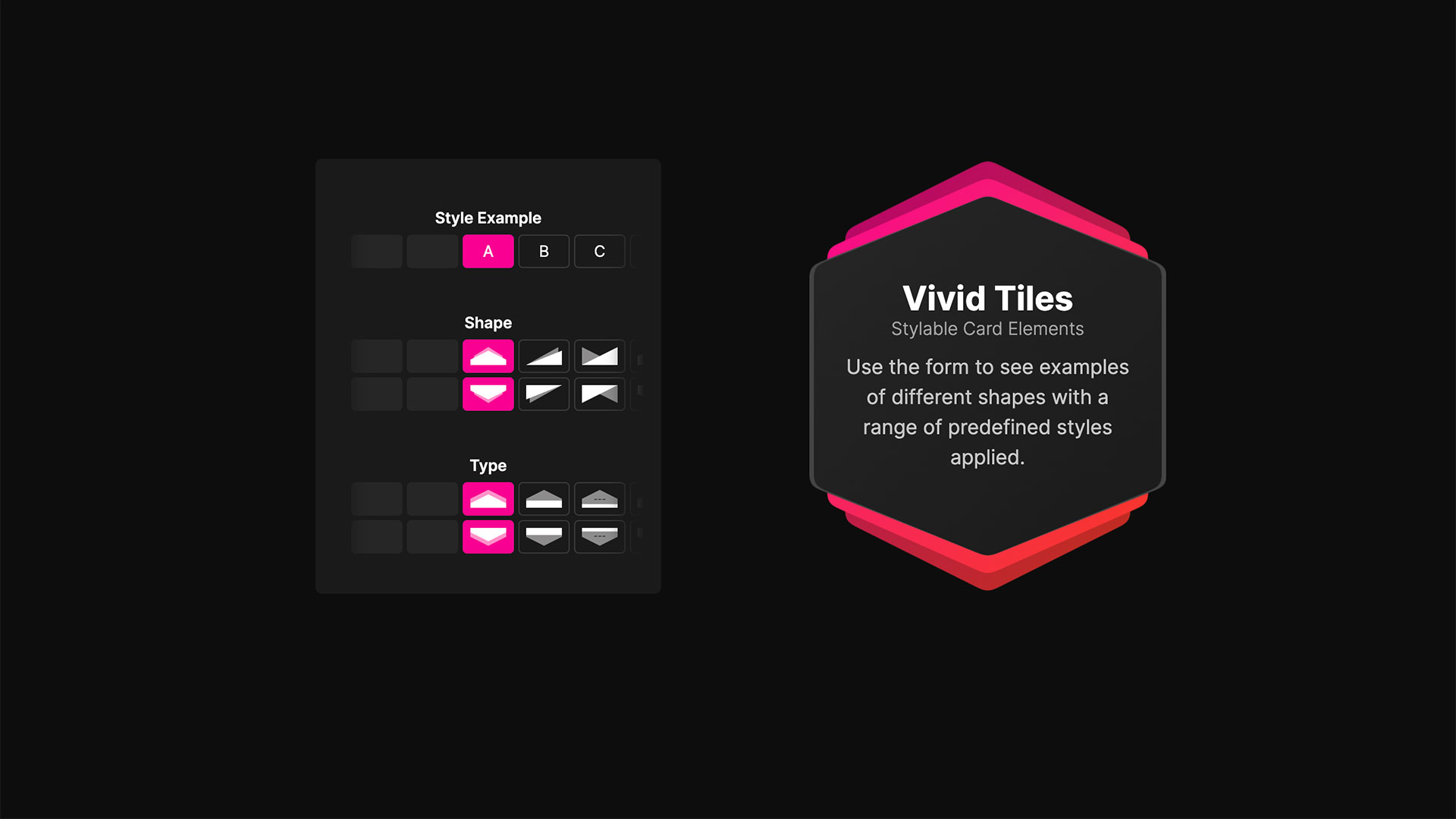 Robust Customization
Create rows of uniquely-shaped content elements.
Customize each one independently.
Add almost any type of content.
Diverse Edge Options
Edges support 9 shape options with 4 layouts.
Mix and match edge shapes and layouts on top and bottom.
Incorporate images, icons, or text inside edge design.
Effortless Setup
Minimal setup required for immediate results.
Customizable style options to fit any website design.
Control element size and colors with ease.
Simply Responsive
Tiles automatically adapt to browser and device width.
Full control over tile horizontal and vertical alignment.
Automatically make all tiles in a single row the same height.
Eye-Catching Styles
Each edge shape has two unique background layers.
Adjust edge layer visibility, placement, and offset.
Apply subtle, attention-grabbing in-view animations.