The Shape Sector stack allows you to add visually striking frames & content breaks to your RapidWeaver website.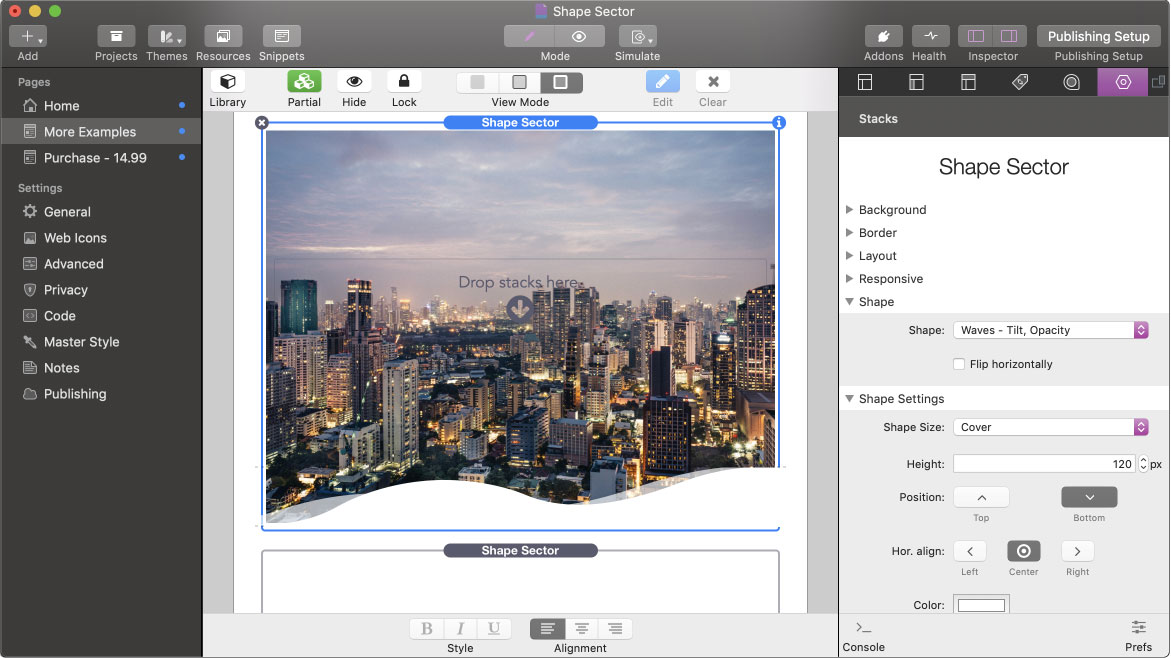 Create interesting & unique designs simply by wrapping your content with the Shape Sector stack.
Choose from 34 different shapes or even create your own with an included free tool for nearly limitless possibilities.
Adjust any of the shapes by coloring, flipping, aligning, & resizing them to fit perfectly into your designs.
Add background images to nested stacks to create unique frames.
Use the free included tool to create your own unique shapes. Check it out by clicking the button below.
Have questions about the stack or need some help? Feel free to contact us at the link below. Most inquiries are replied to within 1-2 working days.
Join our newsletter to get notified when we have discounts, updates, and new releases!