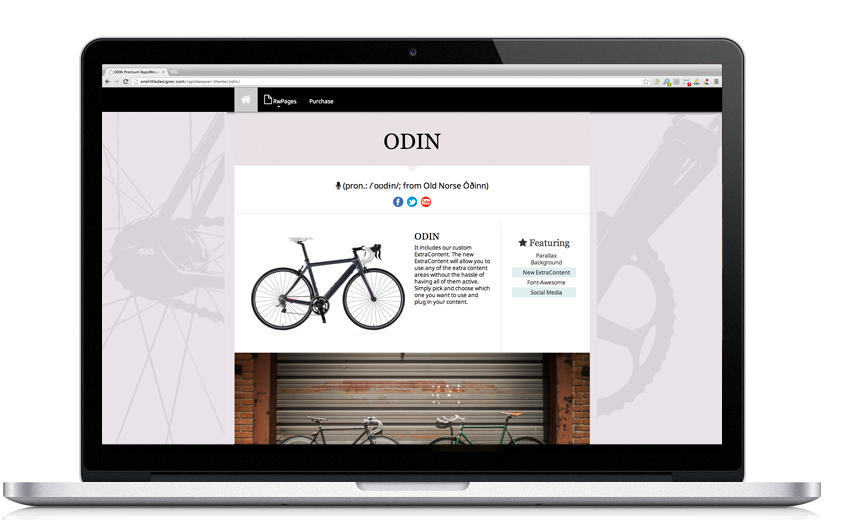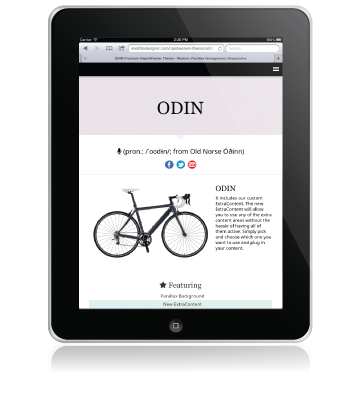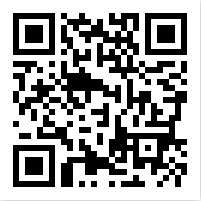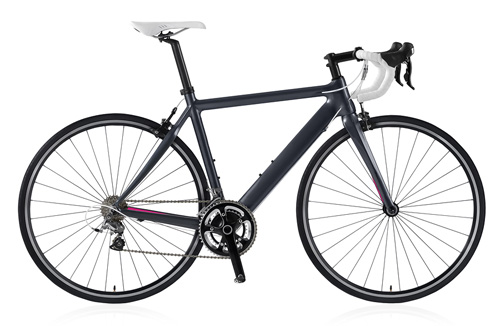 ODIN
It includes our custom ExtraContent. The new ExtraContent will allow you to use any of the extra content areas without the hassle of having all of them active. Simply pick and choose which one you want to use and plug in your content.
Parallax Background

New ExtraContent

Font-Awesome

Social Media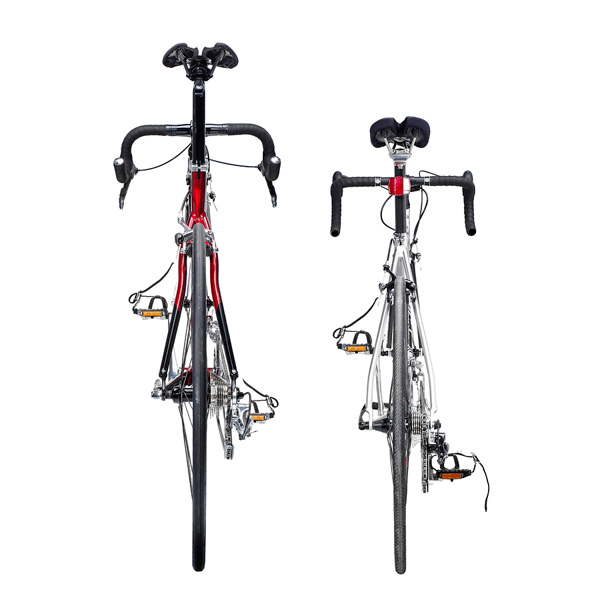 Responsive
Built to work compliantly with any screen size and with a touch friendly navigation menu. ODIN is ready to look sleek and modern for Desktops, Laptops, Tablets & Phones.
Font Awesome
This means that ODIN has 302 glyph icons to have fun with. Glyphs provide enough visual without taking away from the information. Take a look at all the glyph icons.
See all
…..
Parallax Background
With a parallax background ODIN will stick out, but without being an eyesore or gimmicky. The background is easy to customize and a snippet will be provided, so that custom backgrounds are a possibility along with some of our preselected favorites.
Latest Techniques
Developed with the latest techniques, ODIN will make sure that your site will be up to speed with the trends and ready for the future.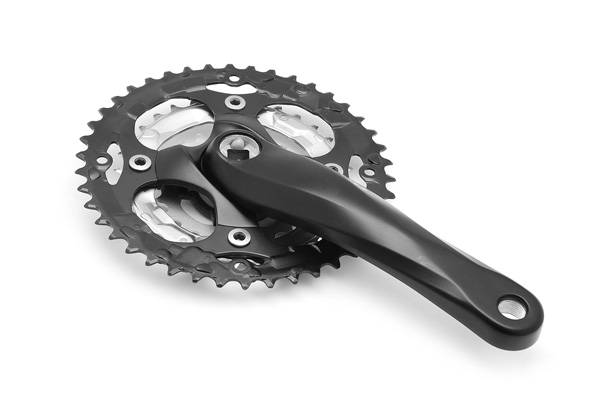 Check out some of our Free Stacks. They will help with any project for no cost. We also have our Premium Stacks too.
Check out our new support forum. We are still dedicated to bringing the best support.





About Us
We at 1LD are dedicated to producing the best themes and stacks. We love to innovate and make the user experience easy and simple. We love to hear feedback to continue to provide the best products possible.

Contact Us