l
Smart
Hemera has an intuitive design so you can build your site effortlessly. With many great styling options, your site will look amazing no matter what options you choose.
n
Responsive
Packed with three seperate designs for desktops, tablets, & the mobile screens. Buttons will enlarge as well as text for mobile visitors and your site's tablet visitors will find your site easy to navigate with the touch friendly menu.
r
Fast
Clean coding and light weight use of JavaScript make Hemera incredibly fast to load. This allows less powerful internet connects to enjoy your site even more and increases the amount of stacks and plugins you can use.
About This Theme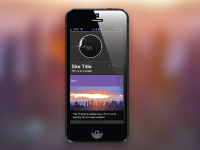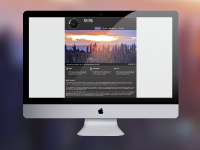 Quickly and easily build a fully responsive sharp looking website for your online business with Hemera. Simple and intuitive customization options packed with our great support team helps you launch your new site or change your existing site's design. Supported by all modern browsers: Chrome, Safari, Firefox, Opera, and Internet Explorer 8+. Subtle animation and design effects give your visitors that "wow" reaction and professional glare perfect for any small to medium sized business. Another one of the very cool things you get with this theme is this pre-built demonstration site packed in for Free, so you can see exactly how we achieved all the effects that are shown (images not included).
1LD Home
Purchase Theme
5 Extra Content Areas
With 5 Extra Content areas you can add a ton of content while keeping it orgainzied & professional. Extra Content 1 can be used as a spot for a stunning banner or a slider. You can even use the included Camera Slider simply by draging & dropping the included snippet. Use Extra Content 2 to promote your products or services. Extra Contents 3-4 will display beneath your main content area & Extra Content 5 works great as a footer.
Camera Slider
Designed to show off your projects and masterpieces, Camera Slider gives you incredible control over the slider height, control buttons, 23 beautiful transition effects, the ability to add your own captions, and complete control over the amount of banner images (as few or as many as you like).
Snippets
Hemera includes 15 snippets to help you build one amazing site! Some snippets will create the responsive dived sections you see on this page. Other snippets will provide you with a great & easy way to set up contact, twitter, or quote sections. Drag & drop the included footer snippets to create accented footers for you web pages, like the one you see below. Also Included with this theme is a template sandwich file. Just change the info in the template & you can have a site up in minutes!
Included in this theme
You can Display an amazing blockqoute with this included snippet.

Jon Meadows
1LD Developer