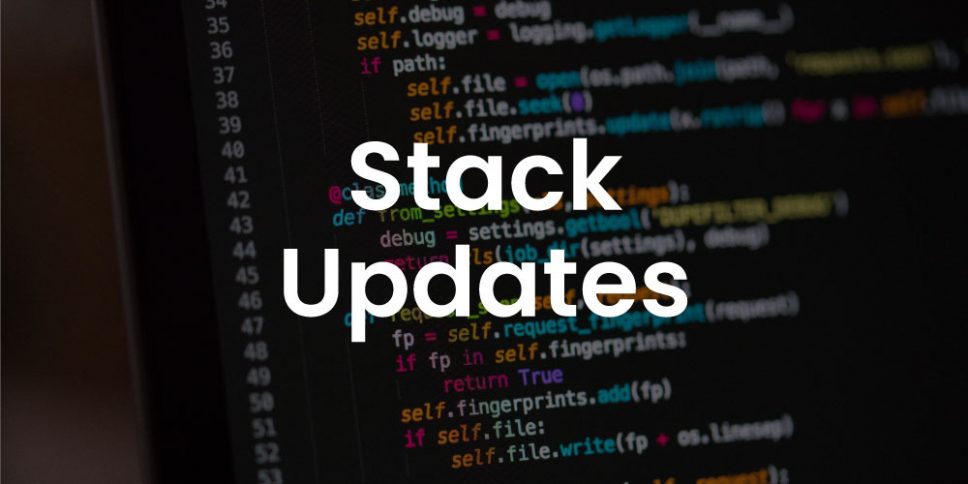 Note: The updates are free for those who already own the stacks.
Clean Menu 1.2.0
Now with all new options to support more menu styles. Keep your navigation menu clean by showing only your most important links up top. Store less commonly used links inside a sleek dropdown menu with this fully customizable menu stack for RapidWeaver.
(1.2.0) New option to swap in submenu dropdowns instead of a toggle.
(1.2.0) Parent page links can now automatically be disabled.
(1.2.0) Toggle/submenu dropdowns will no longer close when the page is scrolled.
(1.2.0) Toggle/submenu dropdowns menu colors are now adjustable without enabling custom text colors.
(1.2.0) New option to center the logo in mobile screens.
(1.0.6) Fixes a bug that could cause extra menu items to briefly show unformatted while the page is loading.
(1.0.5) Fixed a Font Awesome icon alignment issue
(1.0.5) Same page scroll now works with the toggle menu as well
(1.0.4)  Increased compatibility with 3rd-party themes and frameworks (IE Foundation)
(1.0.4) Added an option to bold the menu items
(1.0.4) Long menus no longer get cut off when the sticky option is enabled
(1.0.4) Fixed a few item alignment bugs
Various minor bug fixes
Quick Editor Admin 1.2.0
Now with pop up notifications, an image manager, and global image storage/access. Quick Editor Admin is a WYSIWYG (what you see is what you get) editor that can be used to update & add text or images to a website directly through any OS's desktop or mobile browser. Make quick edits or even allow someone else to manage the content of your website through a non-technical user friendly interface. This stack is great for those who need to update often or for those who need to make changes without access to RapidWeaver.
Important: You must use order lookup to download version 1.2.0
This update changes where data is stored. In order to not effect your current projects this update will install as a separate stack.
(1.2.0) Changes made to content through the editor are now consolidated into a single data file.
(1.2.0) The image upload window now has global access to all uploaded images, no matter what page they were uploaded from.
(1.2.0) New styled message and error notifications.
(1.2.0) Messages  will be dismissed automatically after a few seconds.
(1.2.0) Errors  will be dismissed automatically if the editor interface is used.
(1.2.0) Improved compatibility with 3rd-party stacks.
(1.2.0) Image dialog now properly updates with images if you upload multiple.
(1.2.0) Image upload errors now properly cancel the upload progress.
(1.1.0) Image upload window now has an image manager for selecting images and deleting images.
(1.1.0) Experimental feature: Disable saving changes made in the editor.
(1.1.0) Experimental feature:  Add selectable custom css classes through the properties window. The properties window is opened by clicking on the element's tag in the bottom left of the editor.
Various minor bug fixes